So for the record, I do still knit and spin wool, but I am branching out to other creative outlets as well. Imhave to be honest that I am slightly burned out with knitting at the moment and after 25 years of knitting, it's time for a change up. My knitting will continue, but as smaller projects, such as socks and accessories. I will still spin but have decided to stop buying so much wool as I feel like I am now a "hoarder of fiber". I need a new creative outlet and I am rediscovering my love of embroidery and sewing.
Inside this basket is six new projects that I am very excited about and want to share with all of you today.
I have truly been enjoying hand embroidery and just purchased three beautiful pieces by
Clementine Pattern Co.
I hope to start the one on the far left soon as it ready is fall/Thanksgiving design and then I will start the Christmas one on the right. If you haven't seen these designs, be sure to check out their
Etsy shop.
They carry PDF and kits.
Inside the Autumn issue of Simply Vintage is a table runner that plan to make using the lovely felted well below. I purchased this wool from
Ruby Mountain Dye Works
, who carries a lovely collection of felted and dyed wool for wool appliqué projects.
I also have plans of learning punch needles so I can make a few of
Michelle Palmers designs
for the holidays. Isn't this
Snowman
adorable!!!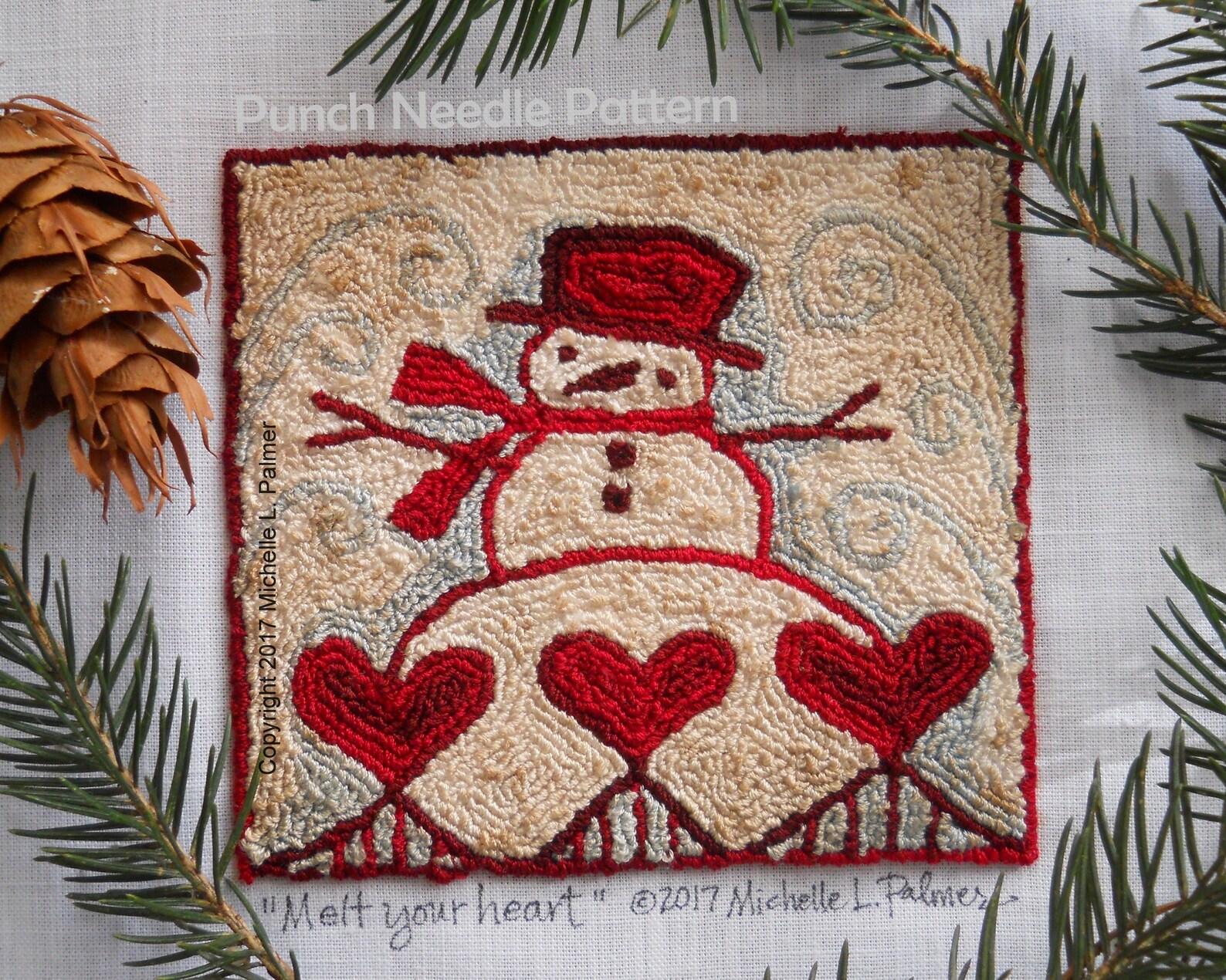 Courtesy of Michelle Palmer Designs
Until next time, be creative!